Details

Written by

Fiverr

Category: Latest News
Hits: 50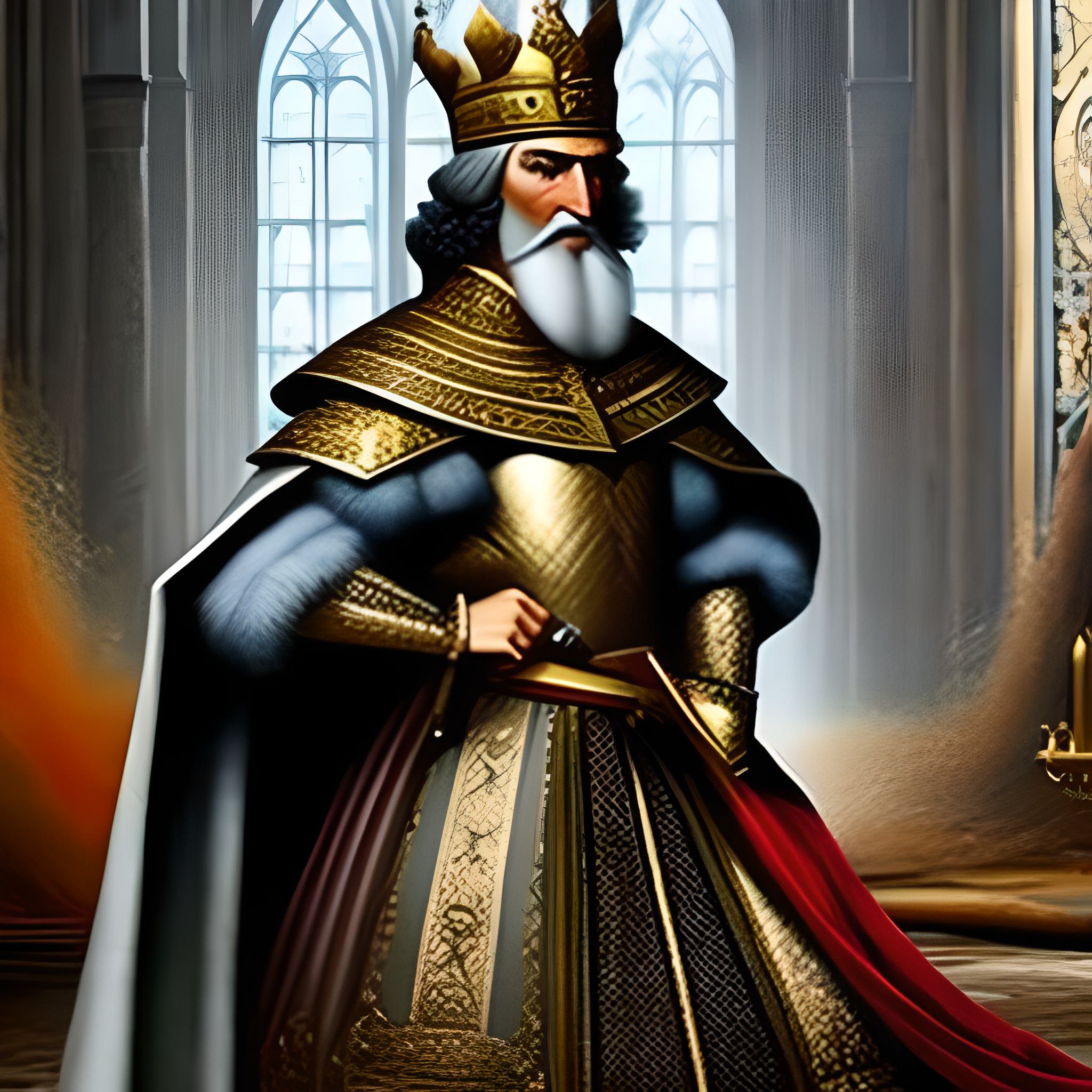 Once upon a time, a wise and clever king ruled a prosperous kingdom. One day, two cunning weavers came to the king's palace and claimed they could create the most exquisite clothes in the world with their best skills. The weavers asked for a large sum of money to begin their work, and the king, who knew their reputation as skilled craftsmen, agreed to their proposal without much hesitation. In addition, the king believed if he wore clothes made by such famous weavers, that will make his kingdom famous.
However, as the days passed, the weavers kept asking for more money and materials, claiming that their work was progressing well but had yet to be shown to anyone. The king grew suspicious of their intentions but did not want to admit his mistake in trusting them. He decided to play along with their game and ordered his soldiers to guard the weavers day and night, hoping to catch them if they tried to escape.
On the day of the grand presentation, the weavers asked to be left alone for a few moments to put on the final touches of the clothes. The soldiers obliged, but to their surprise, the weavers vanished into thin air, leaving only a pile of empty clothes and tools.
The king was embarrassed and angry but quickly devised a clever plan to save face. He announced to the crowd that the clothes were made of a magical fabric that intelligent people could only see. He could see the clothes, as could all the courtiers and officials present. The king then paraded through the streets wearing invisible clothes while his subjects marveled at their beauty and uniqueness.
Some people, however, were skeptical and whispered to each other that they could not see anything at all. A brave child even shouted, "The king is only wearing sleepwear, no beauty clothes on top of that!" But most people did not want to be seen as stupid or uneducated, so they pretended to admire the clothes and praised the weavers' skills.
The king, who had always been a shrewd ruler, realized that the power of belief was stronger than the truth itself. So he smiled at the child and calmly replied, "You are right, my dear. These clothes are invisible to those who are kind and courageous. Actually, we need those qualities rather than intelligence" The crowd nodded in agreement, and the king's reputation as a wise and discerning leader was restored.
From that day on, the king made it his policy to listen to all voices, even the smallest and most honest ones, and never to let his pride or vanity cloud his judgment. He knew that true wisdom came from acknowledging one's mistakes and learning from them and that the respect and loyalty of his people could only be earned by being truthful, fair, and compassionate.
Details

Written by

Fiverr

Category: Latest News
Hits: 63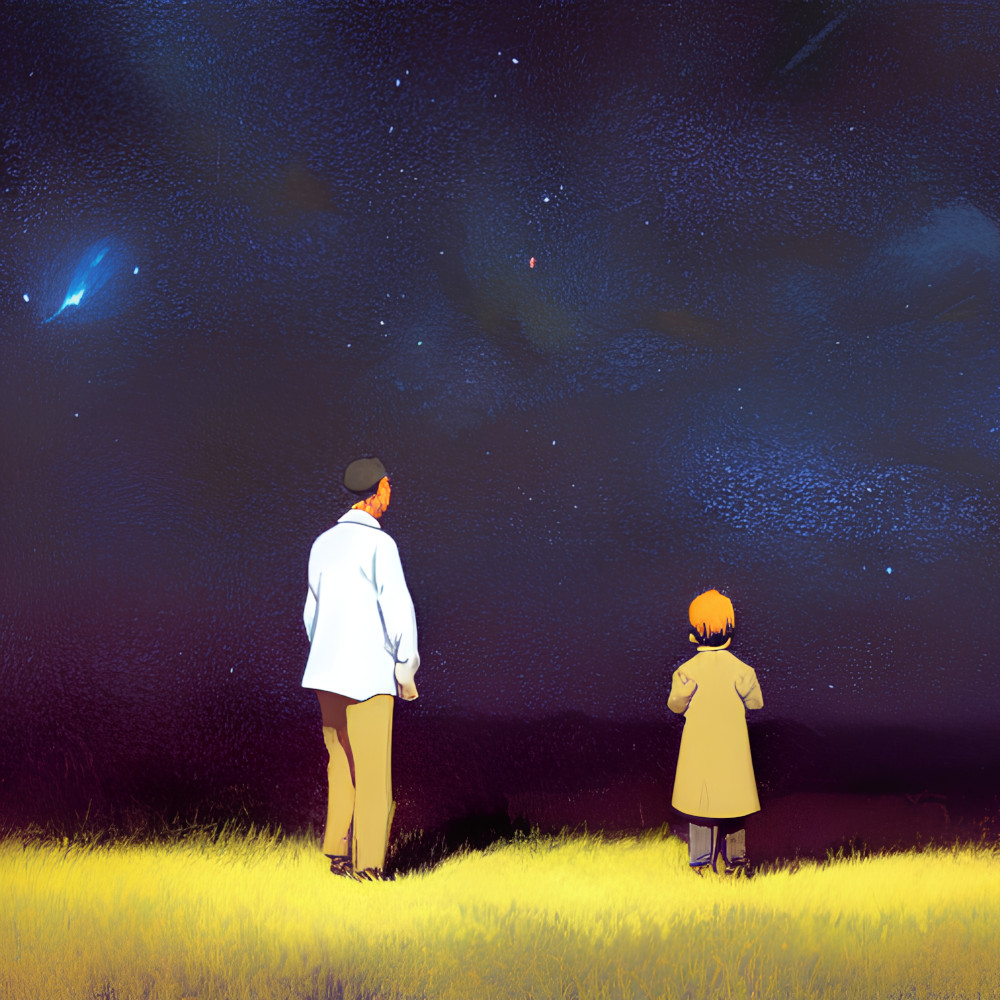 When I was a child, I loved spending time with my father. He was always kind and patient with me, and he loved showing me the wonders of the world around us. One night, when I was around six, he took me outside to see the stars.
I remember looking up at the sky in awe. The stars twinkled and shone brightly, and I couldn't help but feel like they were magical. So I turned to my father and said, "Daddy, can we pick the stars and keep them in our pocket?"
My father smiled at me and said, "You know, I used to think the same thing when I was your age. But the stars are too high up for us to reach. But, we can still hold them close to us."
Confused, I looked at my father and asked, "How can we do that?"
He looked down at me and said, "Just take a deep breath with your arms and close your eyes." So I did as he said, taking a deep breath and wrapping my arms around myself. And then, something magical happened.
As I stood there with my eyes closed, I felt a rush of warmth surround me. It was as if the stars had come down from the sky and wrapped themselves around my father and me. I opened my eyes and looked up, and I could see the stars shining brighter than ever before.
I looked back at my father, and he had a big grin on his face. "Do you feel them?" he asked me.
I nodded my head, still feeling the warmth of the stars all around me. "Yes, Daddy," I replied. "I feel them."
From that night on, I remembered the magic my father had shown me whenever I looked up at the stars. And even though I couldn't pick them from the sky, I knew I could hold them close to my heart whenever needed.
Details

Written by

Fiverr

Category: Latest News
Hits: 8151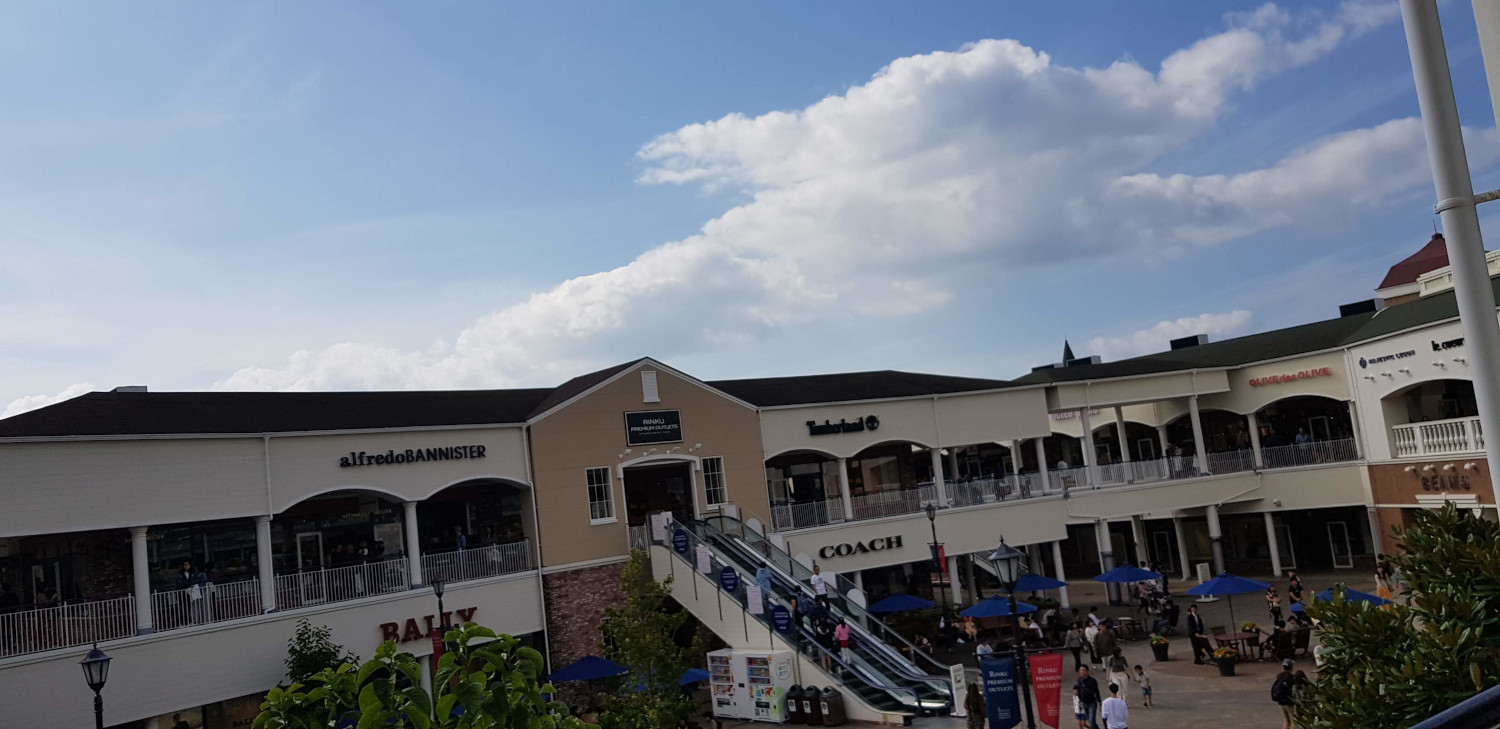 A lot of airports will have an outlet mall nearby. Recently, I went to Osaka. I used Kansai Airport. There is an outlet mall nearby too. That is the Rinku premium outlet. On the day, we went to Hong Kong. Firstly, we went to Kansai Airport to store our pieces of luggage.  Then we went to the outlet mall.   Rinku premium outlet is not far from the airport. You can go there by train or bus. There is a JR train. It only takes 6 minutes, but the station is a bit far away from the mall, it takes 6 minutes walking. Honestly, I did not choose this option. I do not know how frequent of a train.  I took a bus from the airport to the outlet.  It took about 20 minutes, but the station is in the mall. The disadvantage is the bus will arrive at the station every 30 minutes.  So you can prepare some waiting time. The ticket price is 200 Yen for adults 100 Yen for children.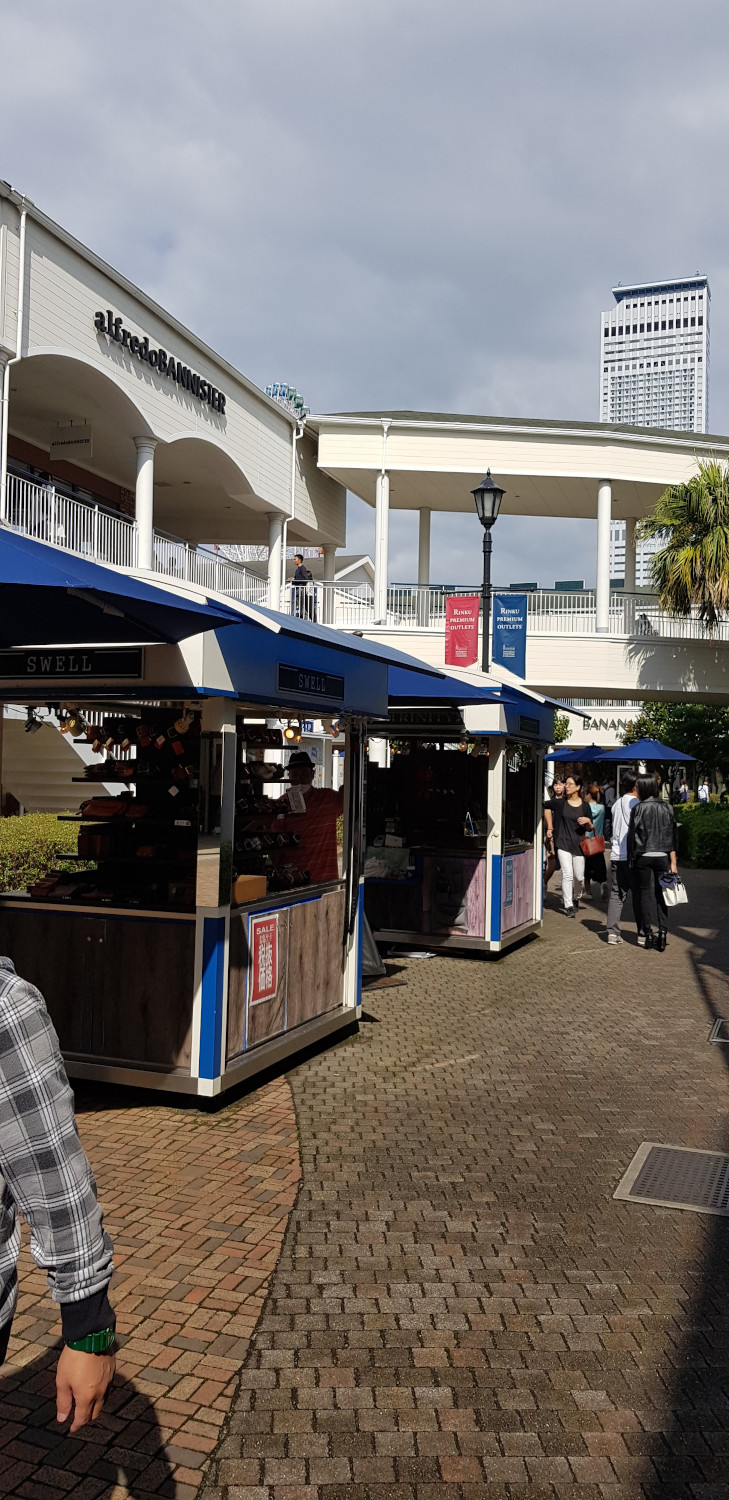 After the bus trip, I found the mall is quite significant. It has shops from most of the famous brands, such as the GAP, Nike, Adidas, Hugo Boss, etc. For ladies, that is good for shopping. For myself, I am only interested in Nike and Adidas, but I checked the price, which is similar to the rate at their outlet in Brisbane. So, that is better for me to buy those brands in Brisbane.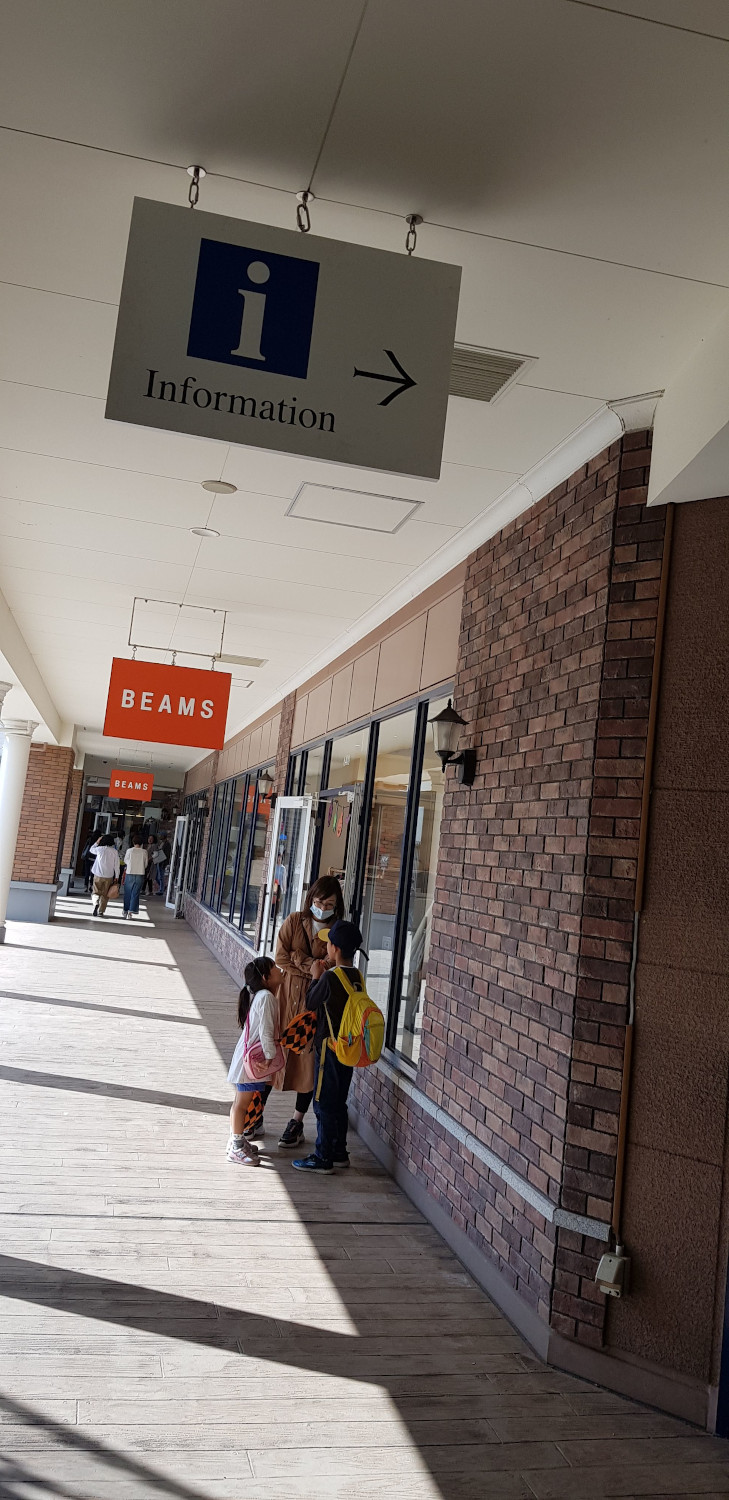 Lastly, I got a little tip for the tourist. You can go to the information center in the mall. After you show your passport to the staff, they will give you a booklet of discount vouchers. The vouchers will provide you with a further discount at the stores. This outlet is a must-visit spot in Osaka too!
Details

Written by

Fiverr

Category: Latest News
Hits: 1071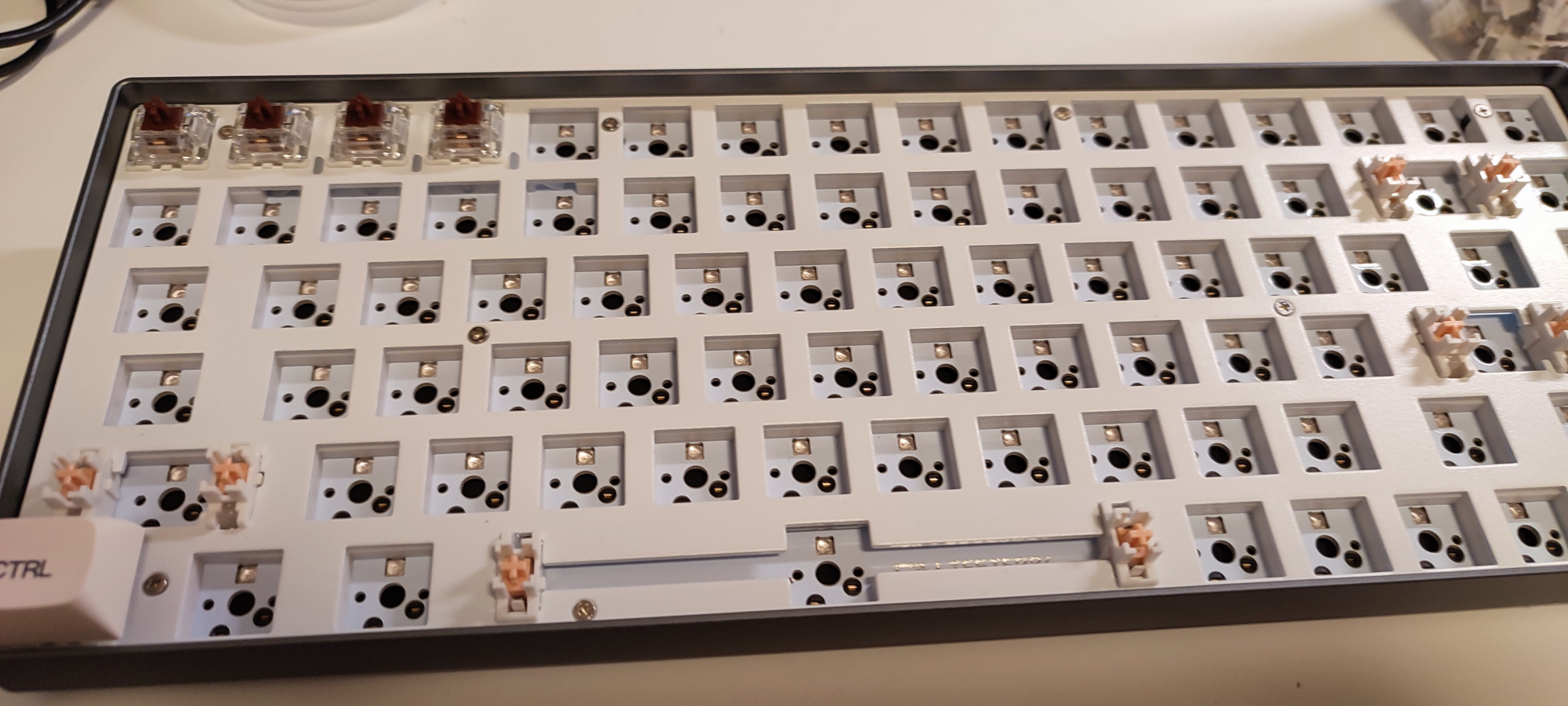 Recently, I started a new hobby, building custom keyboards. I am a software developer. So, I used the computer a lot. Therefore, the keyboard is an essential tool for me. I wish to get a better keyboard. At the end, I did some research online. Actually, keyboards can be customized a lot. You can choose the key caps, the switches and even the case. That sounds interesting. Thus, I started to build my custom one. However, that is not cheap at all. It costs $200. I can make the feeling of type and keyboard sound profile, suit for me.
Details

Written by

Fiverr

Category: Latest News
Hits: 7946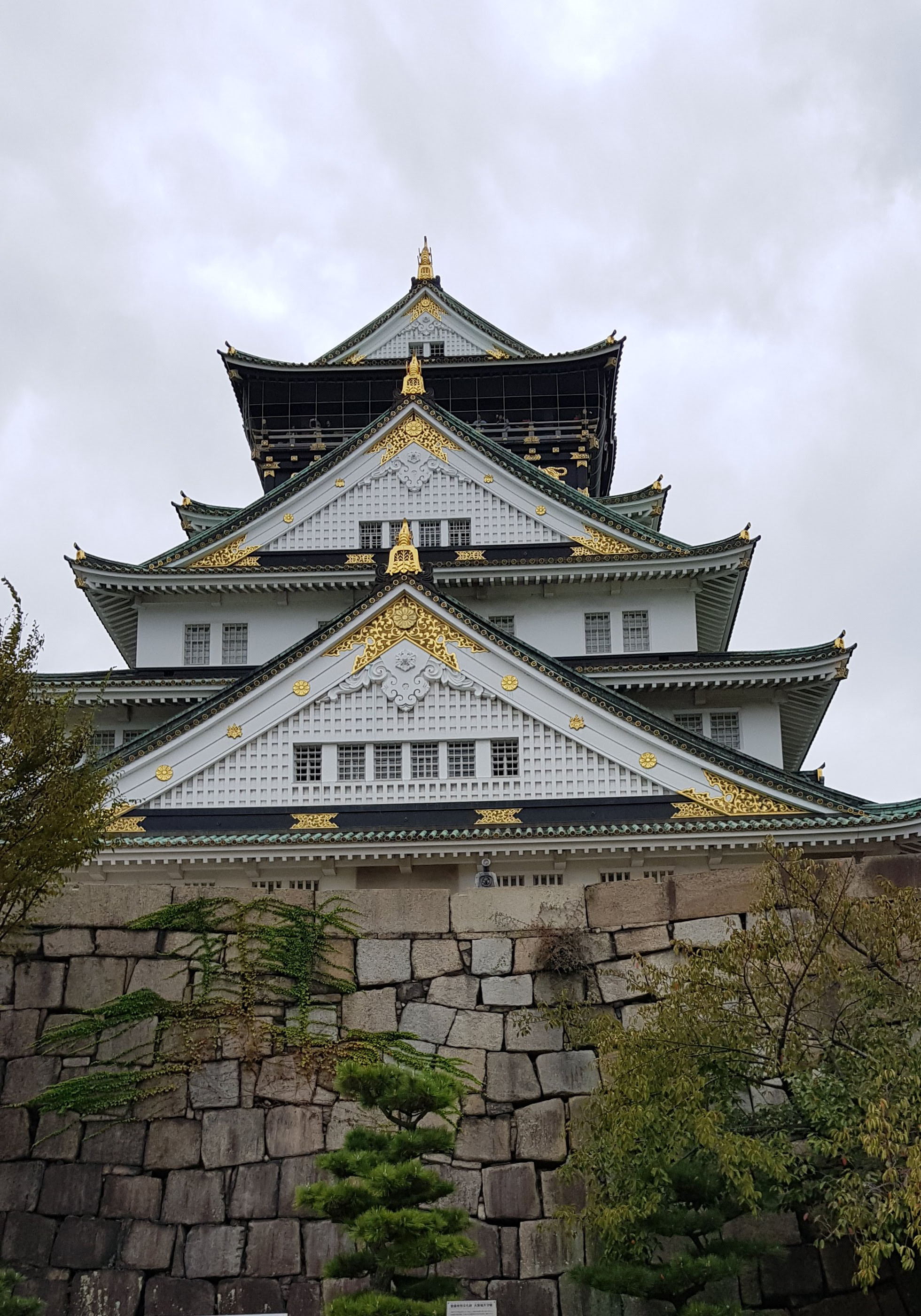 If you say you will go to visit a castle, then you should be excepted to see a historical building. But in Japan, that may be the case. Japanese like to rebuild the historical buildings, maybe because there is a lot of earthquakes. Most of them will restore to use traditional construction methods. 
However, Osaka Castle is a "modernize" Castle. It rebuilt by ferroconcrete in 1930. Moreover, in the 1990s, even it got more modernizations. It upgraded to be a modern museum, including installing elevators.
For us, with a young family member, that is very easy to visit. My daughter can sit in her pram during the visit
Details

Written by

Fiverr

Category: Latest News
Hits: 7610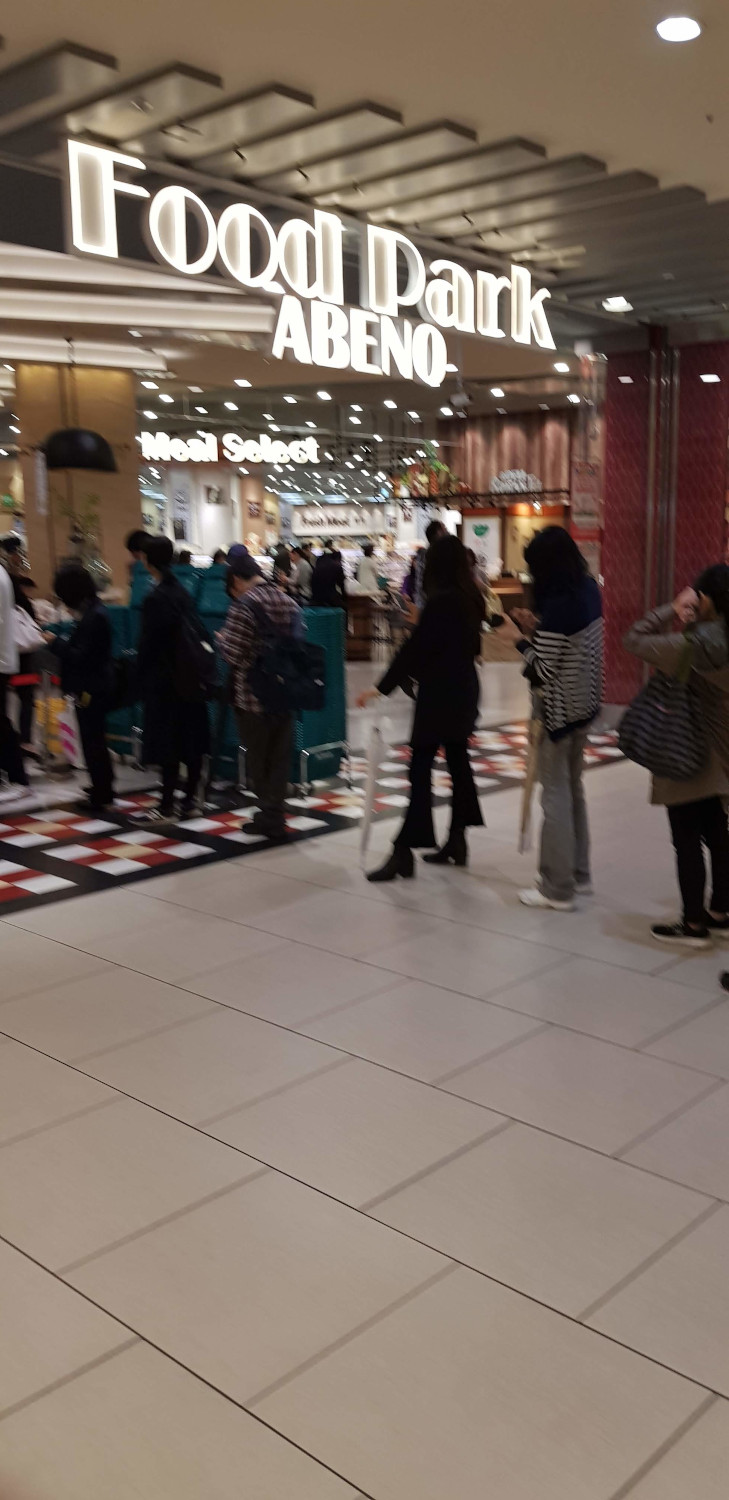 Actually, I was in Japan once a few years ago. During this trip, we visited Okinawa, it is very easy to find a supermarket. Almost every suburb got an AOEN supermarket. There are quite large too, and I think they are similar to those supermarkets in Brisbane. 
A few months ago, I went to Japan again; this time, our destination is Osaka. We stayed in the CBD area of Osaka. I found it is very hard to find a supermarket. I only can find convenience stores. No big supermarket is at all. We stayed in a hotel, so we do not need to cook at all. We need to buy some bread and drinks, those things can find in any convenience stores and the price is not too high.However, we need to buy some fresh fruit. In the end, we went to a suburb (Tennoji Ward), there is a shopping mall(Abeno
) near the train station. At the basement level, there is a supermarket, ito yokado. This supermarket is quite large. There are some fruits, fresh meat, drinks, wines, and vegetables. Even you can find some fresh sushi boxes too. That is great, and we got a good run for re-supply!
Details

Written by

Fiverr

Category: Latest News
Hits: 7002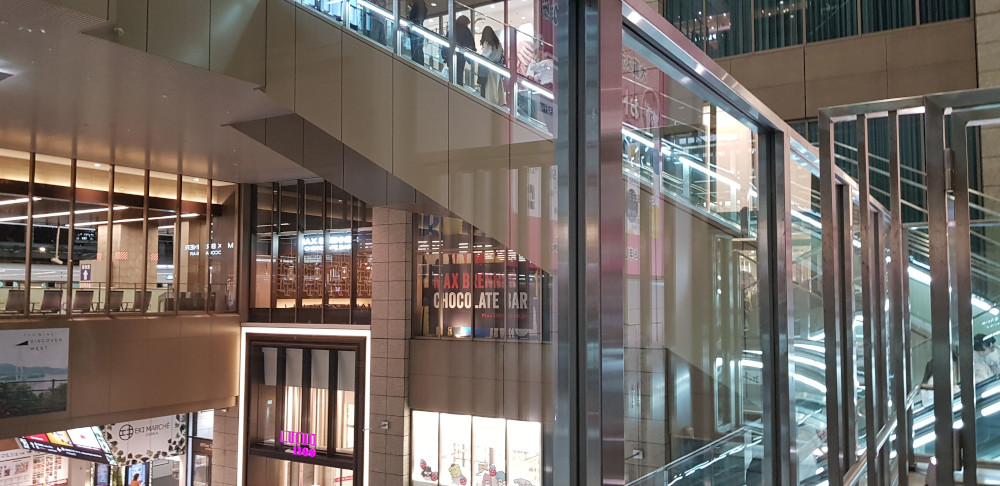 Last month, we traveled to Osaka. Initially, we planned to stay in Shinsaibashi, where is the famous shopping spot in Osaka.  However, a friend reminded us it is too crowded. He recommended Umeda, and he said that it is a more decent suburb to stay. I accepted his recommendations. Thus, we stayed at Umeda. I like it. The streets are clear. Most of the people I saw in this suburb looks like white-collar people.
Moreover, there are a lot of nice restaurants around too. Also, there is excellent shopping, a lot of department stores are in this area, such as Hankyu Department Store and Hanshin Department Store. For transports, that is good.  Umeda got the stations of JR West, Hankyu Railway, Hanshin Electric Railway, and Osaka Metro. I highly recommend staying in Umeda.
Details

Written by

Fiverr

Category: Latest News
Hits: 7604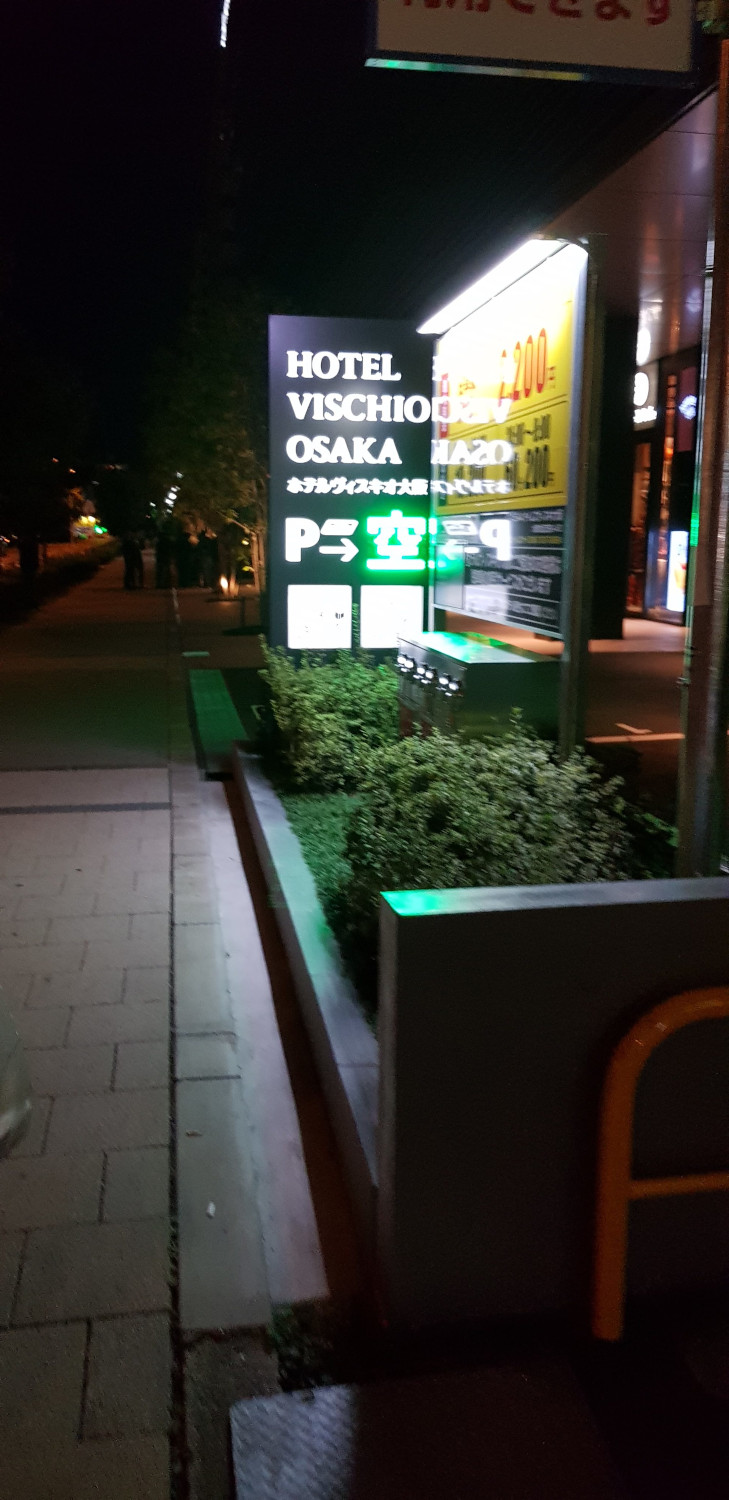 Last Year, We went to Osaka. We chose to stay in Hotel Vischio. I chose this hotel because it is relatively new and only opened in 2018! Moreover, the rate is a bit over one thousand Hong Kong dollars a night, and it is not expensive.
First of all, this hotel is located in the Umeda district. Although his location is a bit more peripheral in the area, it only takes five or six minutes to walk to the airport shuttle station and train station, and there are many large shopping malls nearby.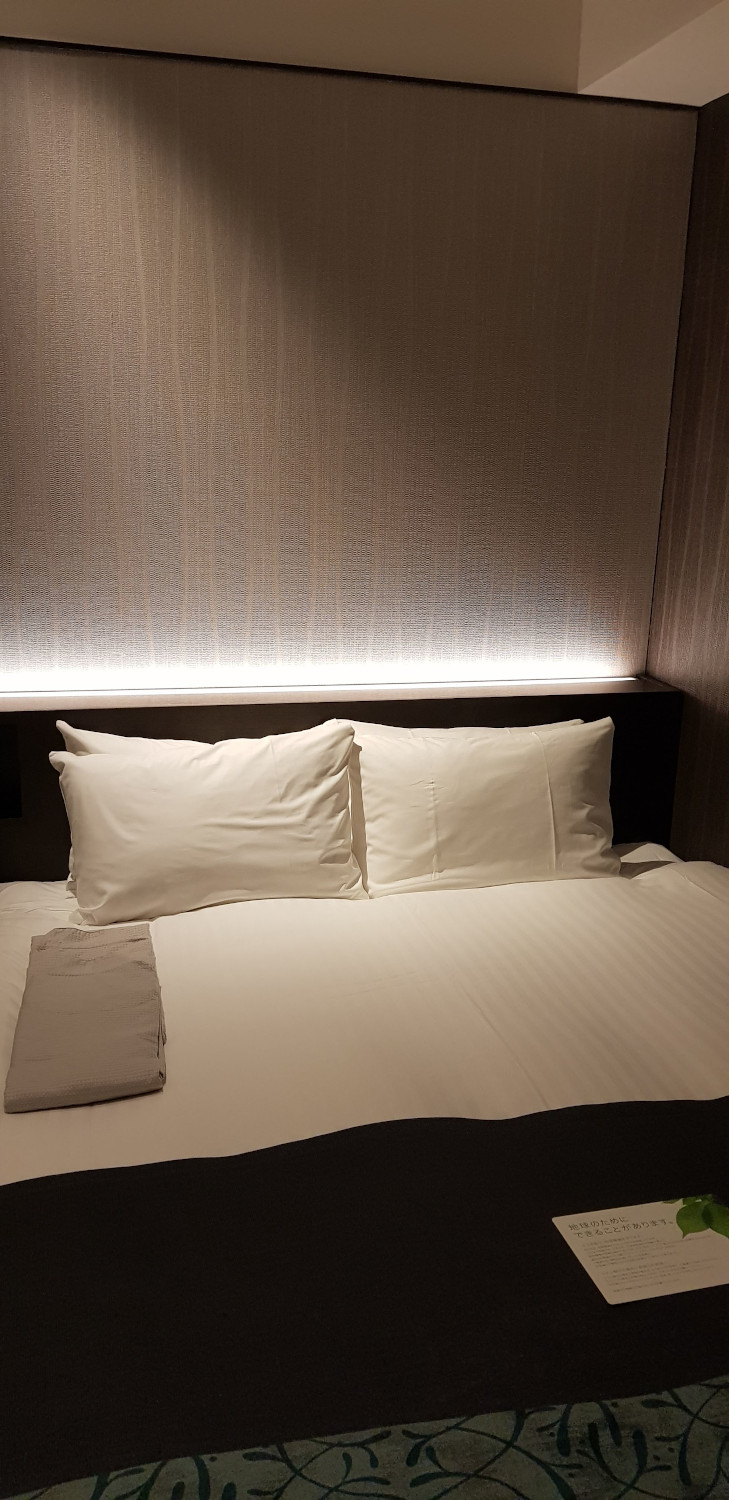 As for the rooms, the room is elegant. And for a hotel in a metropolis like Osaka, it is already quite large. It had a double bed and a large writing desk, and there is still some space to move around, which is already quite good. Maybe I always travel to some small cities, so my requirements for room size are relatively high. I think this double bed seems a bit small, but the double size is not king-size ...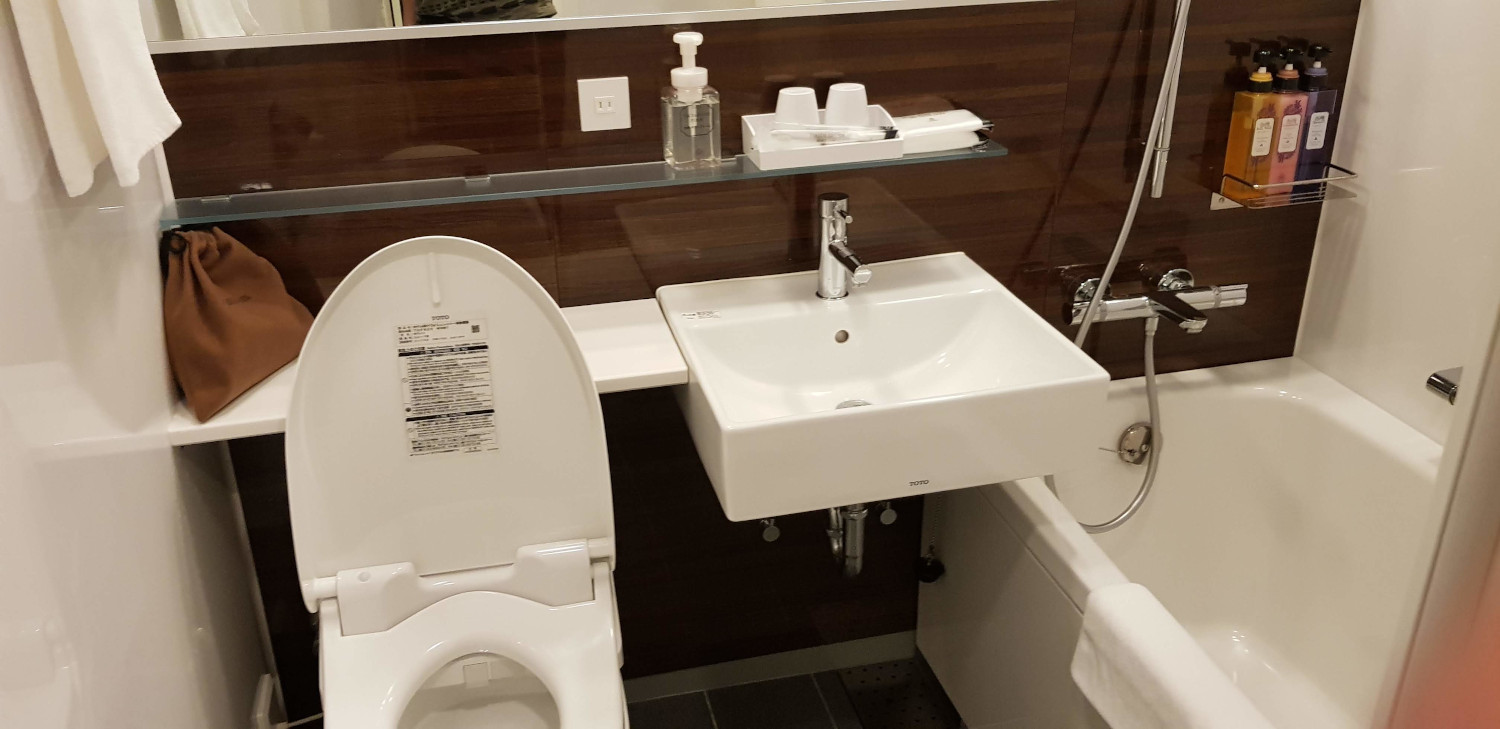 Also, I want to talk about the toilet there, of course, there is a famous Japanese item, the automatic flush toilet, which can wash your bottom! And there is also a large bathtub, which is a big toilet, and the water pressure is sufficient, and there is a massage showerhead, of course, it is quite clean! I gave this toilet a hundred points!
As for service, the staff is also 100%, very friendly. And I remember one day when my daughter vomited on the bed, so I immediately contacted the front desk; afterward, someone cleaned it for us. There is a room service every day, and the room is cleaned thoroughly! So I am delighted.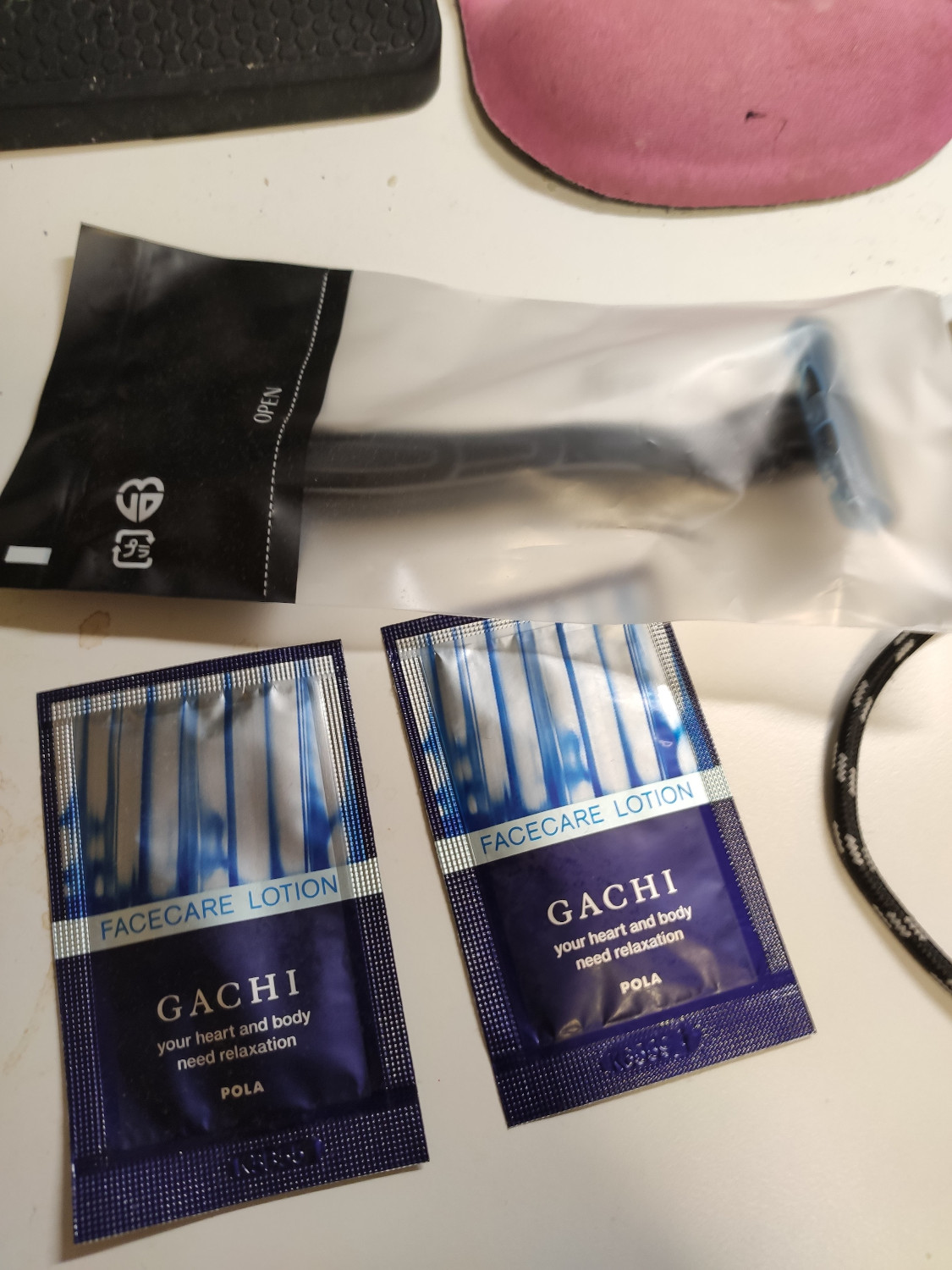 For personal care products, they used the brand, GACHI! The personal care products had everything, including razors, face cleansers, toothbrushes, body creams, etc.! However, if you want to use it, you need to go to a corner of the lobby. There is a rack which is placed all personal care products, and even coffee powder and tea bags. You can pick up the things you want. I think that is the way to reduce wastage. 
Everything was good, so I would recommend this hotel to friends.
Address: 2 Chome-4- 番 10 Shibata, Kita Ward, Osaka, 530-0012, Japan
Details

Written by

Fiverr

Category: Latest News
Hits: 4131
I found that is quite interesting to have 100 Yen Sushi in Japan. Each Sushi Dish only costed 100 Yen,  that is very cheap, each dish has two pieces of sushi. Moreover, the quality of sushi is not downgraded because of price, you still can have salmon or tuna sushi. That is value of money. I like it!
Because of the food, I quite like the way, they serve the client. The staff is very friendly. But everything is self-help. Firstly, you can enter the restaurant and you go to the tablet to check-in, then the app will give the seat number, then you can sit, and there is a little tap for hot water and the can of tea power is on the table. You can make a cup of tea by yourself. Even taking the orders, that is from the tablet on your table. The staff will come in unless you press "help" button or at the end of meal to fix up your bill
Details

Written by

Fiverr

Category: Latest News
Hits: 10102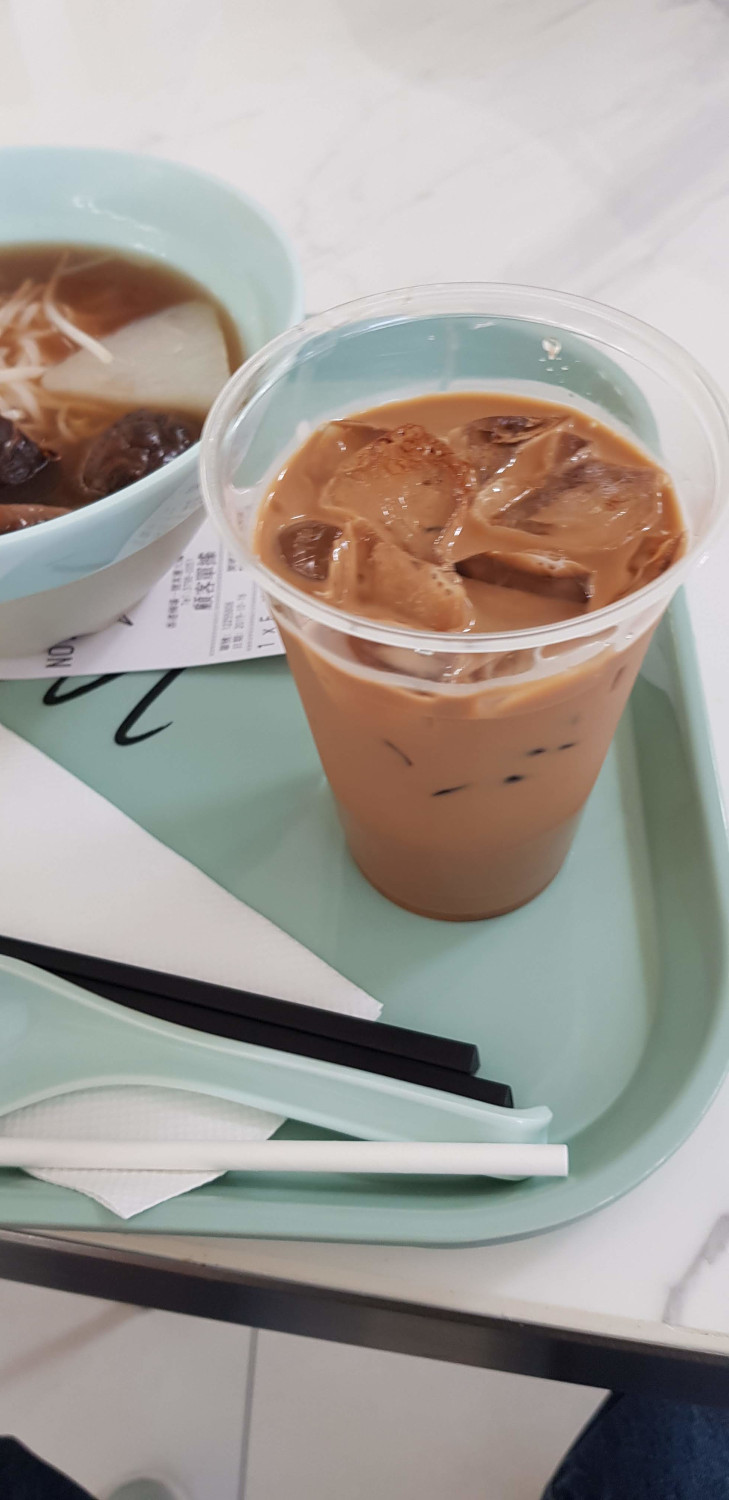 In October  2019, I traveled to Hong Kong from Brisbane. Of Course, I have used the airport in Hong Kong. In the past, most of the times, I had breakfast in Terminal 2  before I flew back to Brisbane. Because that trip is very rush, I did not have time to go Terminal 2 (Now, Terminal 2 is closed for rebuilding.) I had my breakfast at the food court in Terminal 1. That is so expensive. I only ordered a bowl of noodles and a cup of iced coffee. It cost me around $60! I can use that amount of money to have lunch in downtown Hong Kong. I remember that it is much cheaper in Terminal 2. I think I will have breakfast first before I go to the airport next time.
Details

Written by

Fiverr

Category: Latest News
Hits: 6848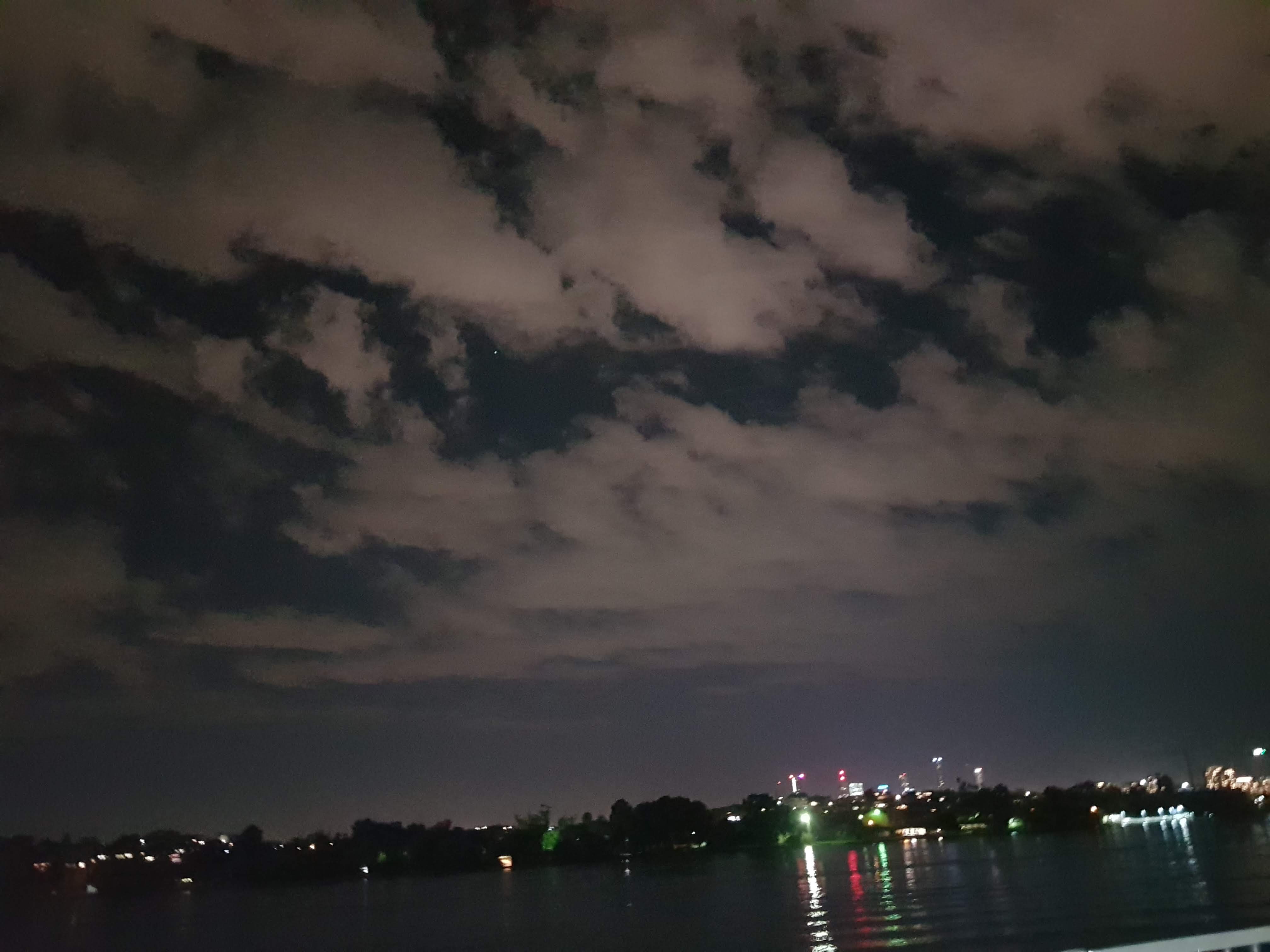 I  remember when I landed in Brisbane around 18 years ago,  Hamilton was still a kind of industrial area, I remember there were a lot of warehouses. Now, it converted into a high market suburb. There are a lot of fine dining restaurants too! You can enjoy the riverside view in the restaurant!
Subcategories