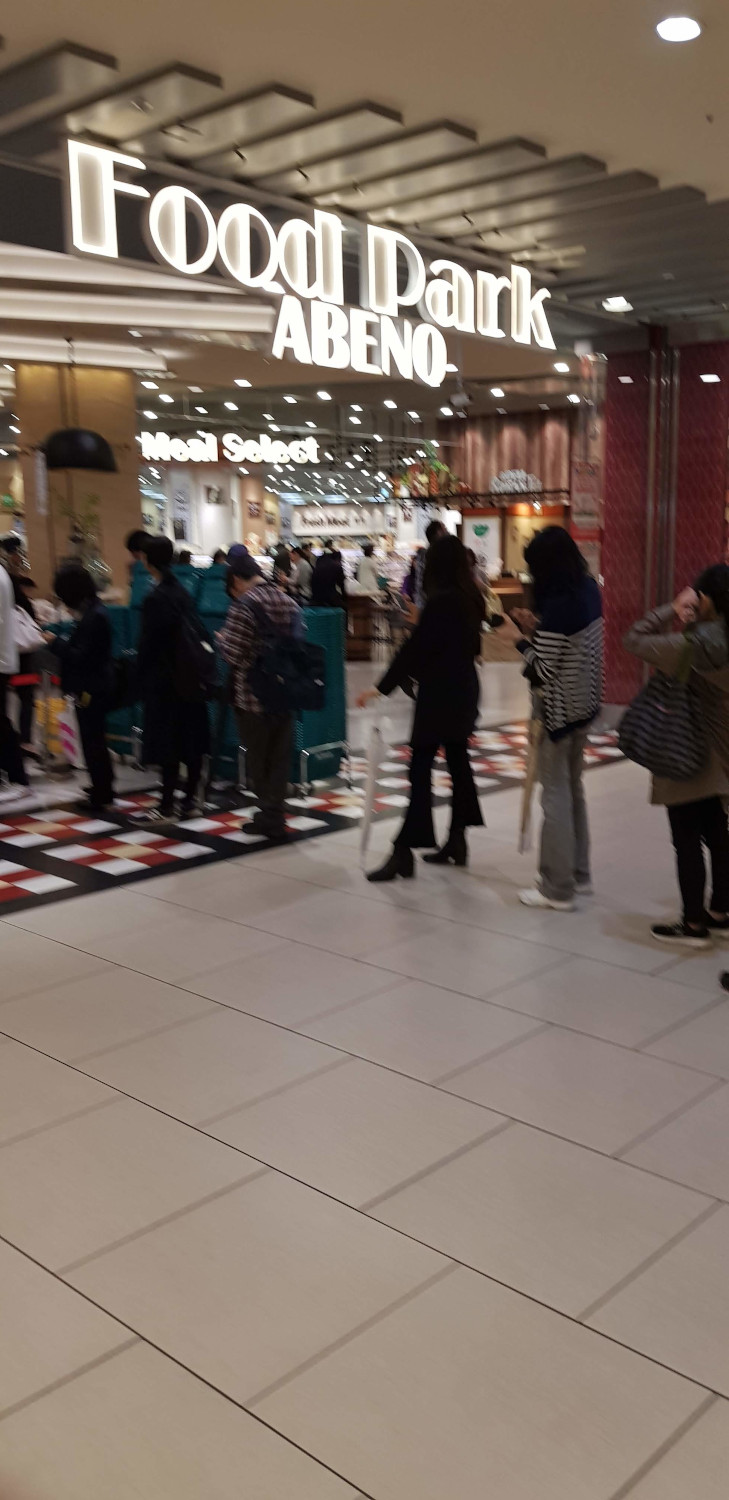 Actually, I was in Japan once a few years ago. During this trip, we visited Okinawa, it is very easy to find a supermarket. Almost every suburb got an AOEN supermarket. There are quite large too, and I think they are similar to those supermarkets in Brisbane. 
A few months ago, I went to Japan again; this time, our destination is Osaka. We stayed in the CBD area of Osaka. I found it is very hard to find a supermarket. I only can find convenience stores. No big supermarket is at all. We stayed in a hotel, so we do not need to cook at all. We need to buy some bread and drinks, those things can find in any convenience stores and the price is not too high.However, we need to buy some fresh fruit. In the end, we went to a suburb (Tennoji Ward), there is a shopping mall(Abeno
) near the train station. At the basement level, there is a supermarket, ito yokado. This supermarket is quite large. There are some fruits, fresh meat, drinks, wines, and vegetables. Even you can find some fresh sushi boxes too. That is great, and we got a good run for re-supply!