Details

Written by

Fiverr

Category: Latest News
Hits: 4282
I found that is quite interesting to have 100 Yen Sushi in Japan. Each Sushi Dish only costed 100 Yen,  that is very cheap, each dish has two pieces of sushi. Moreover, the quality of sushi is not downgraded because of price, you still can have salmon or tuna sushi. That is value of money. I like it!
Because of the food, I quite like the way, they serve the client. The staff is very friendly. But everything is self-help. Firstly, you can enter the restaurant and you go to the tablet to check-in, then the app will give the seat number, then you can sit, and there is a little tap for hot water and the can of tea power is on the table. You can make a cup of tea by yourself. Even taking the orders, that is from the tablet on your table. The staff will come in unless you press "help" button or at the end of meal to fix up your bill
Details

Written by

Fiverr

Category: Latest News
Hits: 7019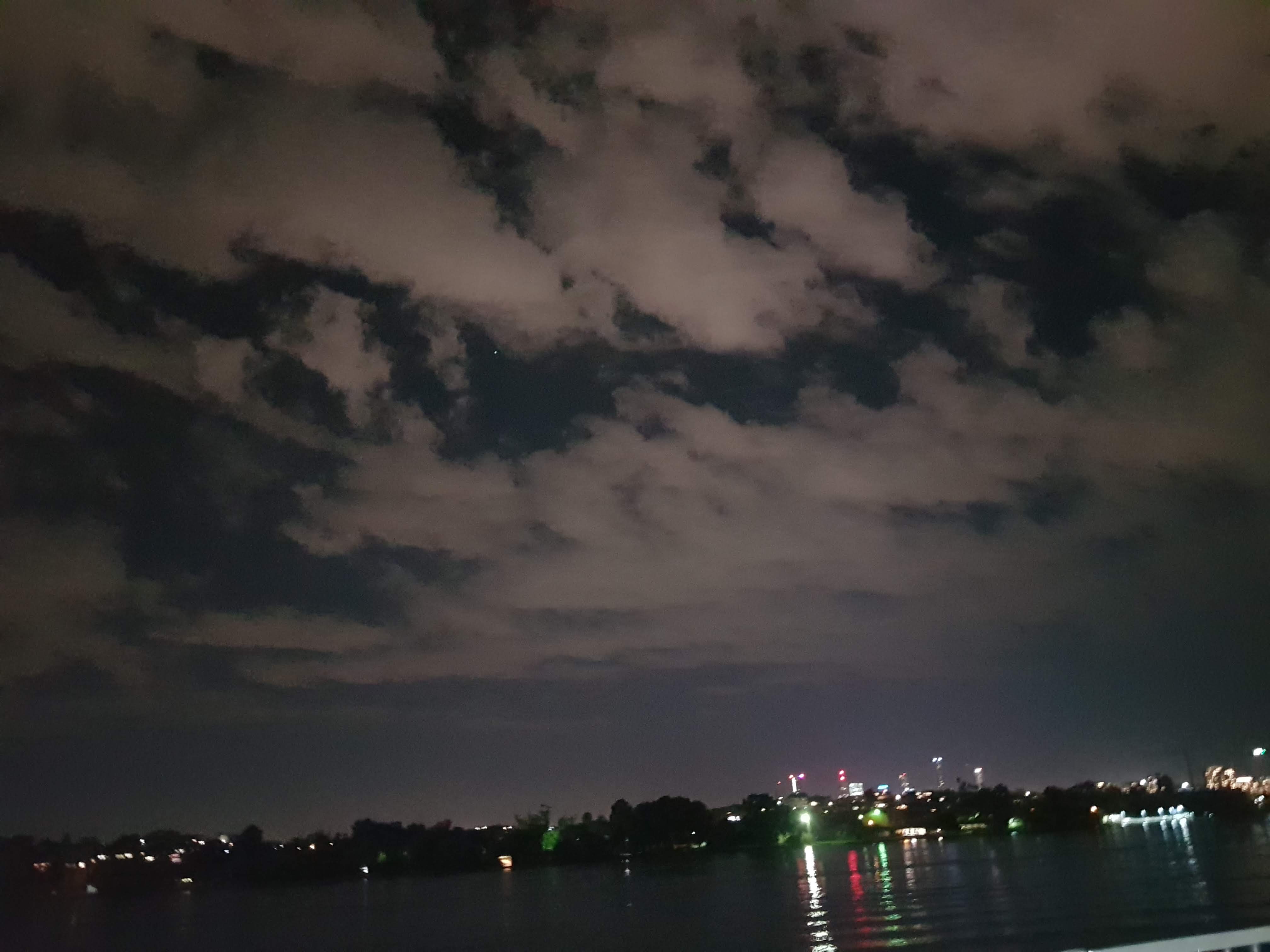 I  remember when I landed in Brisbane around 18 years ago,  Hamilton was still a kind of industrial area, I remember there were a lot of warehouses. Now, it converted into a high market suburb. There are a lot of fine dining restaurants too! You can enjoy the riverside view in the restaurant!
Details

Category: Latest News
Hits: 11710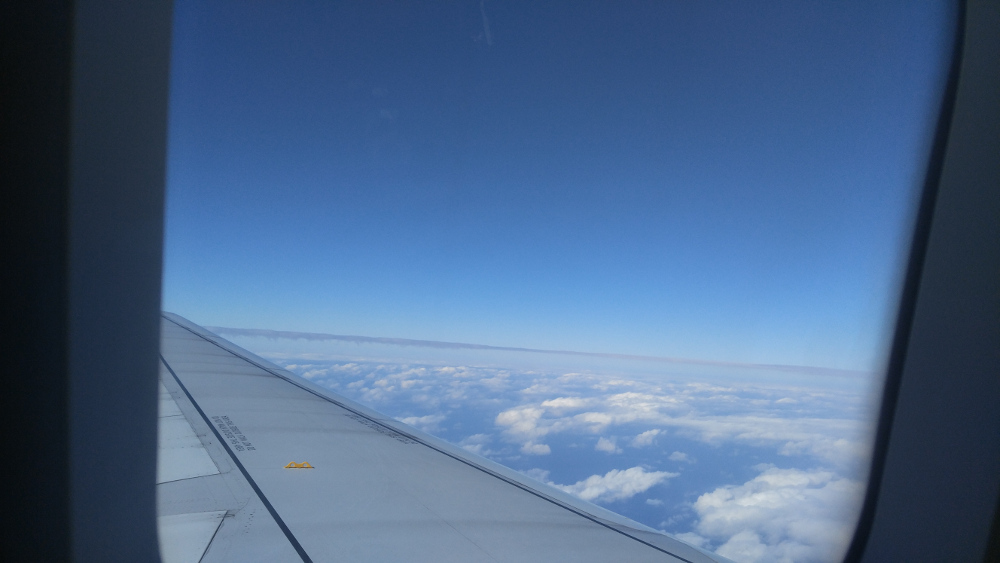 Last times, I traveled to Okinawa from Hong Kong by Dragon Air(now is Cathay Dragon). My experience is not too bad. The flight was on time. Moreover, this is a full-service airline. Thus we got a lunch set during the trip.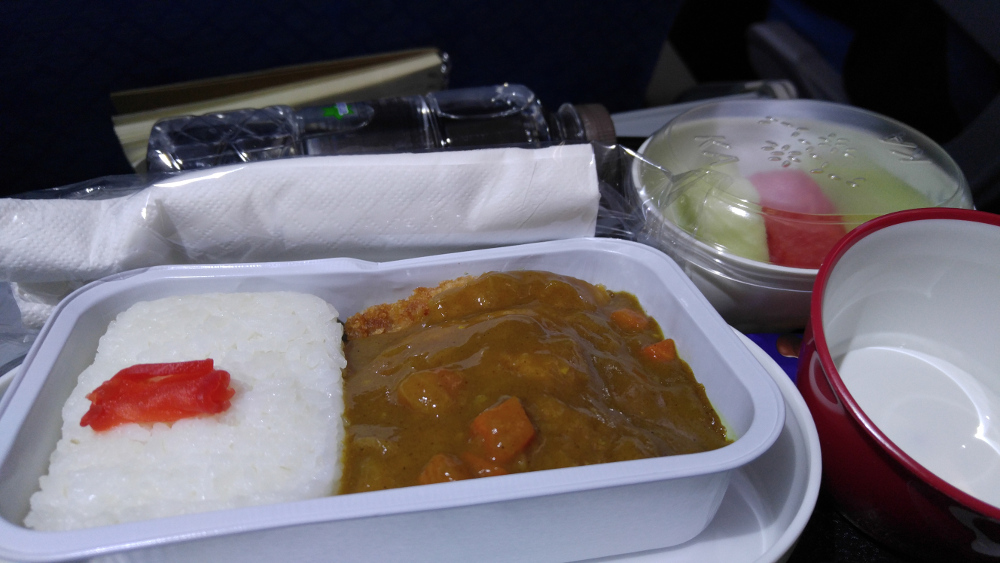 This Japanese Curry tasted ok. But it only had bottled water. If you need other beverages, you have to ask flight attendants for that. That is still ok, other beverages are still free of charge.  Also, they traveled with AirBus A320 which is a smaller plane and without flight environment system.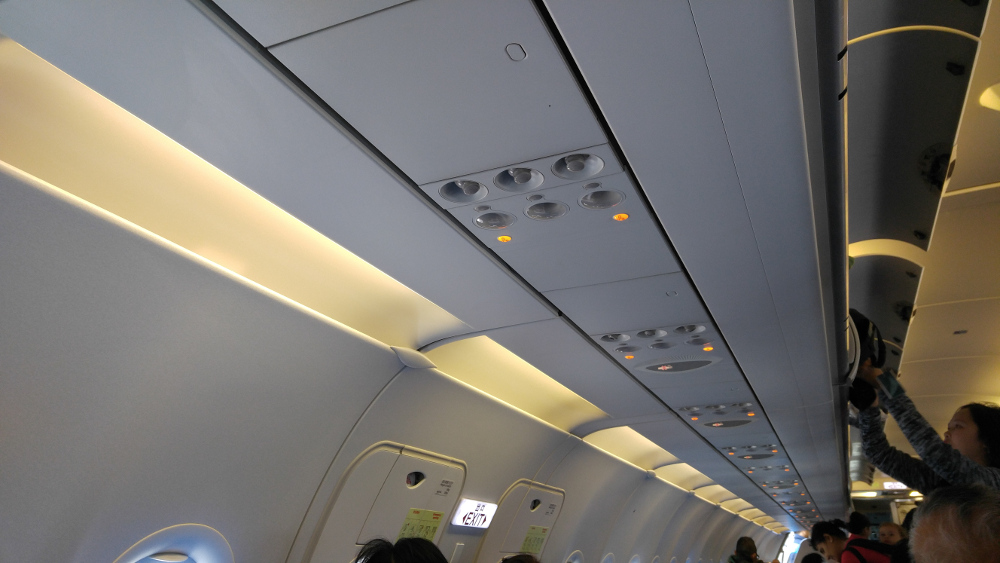 Fortunately, that was a two hours trip. Boring was not the biggest problem. My priorities are the safety and on-time. Dragon Air fulfilled them for me. In conclusion, the flight was comfortable, but there was still some rooms to improve.
Details

Category: Latest News
Hits: 10399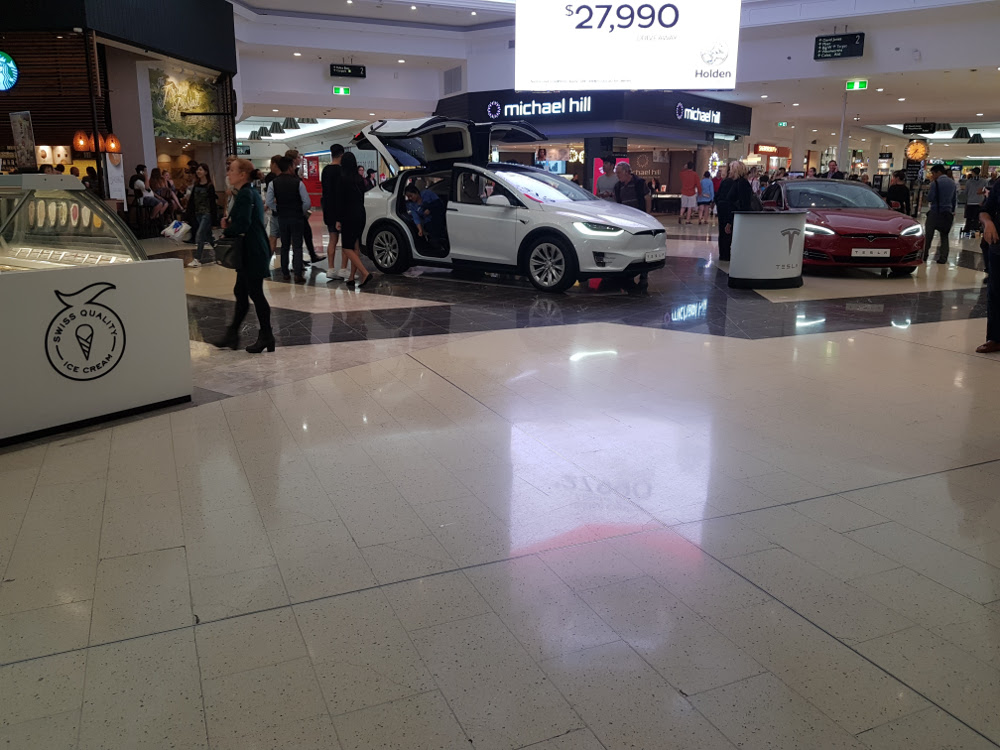 Last Thursdays, I was in Garden City. There was Tesla car show. That was my first times to see a real model x which is an electric suv. It looks cool. All of dashboards are screens. Even the console is a big tablet style screen. That is very fancy. Of course, it won't be my car. Its price tag is too expensive!
Details

Category: Latest News
Hits: 10177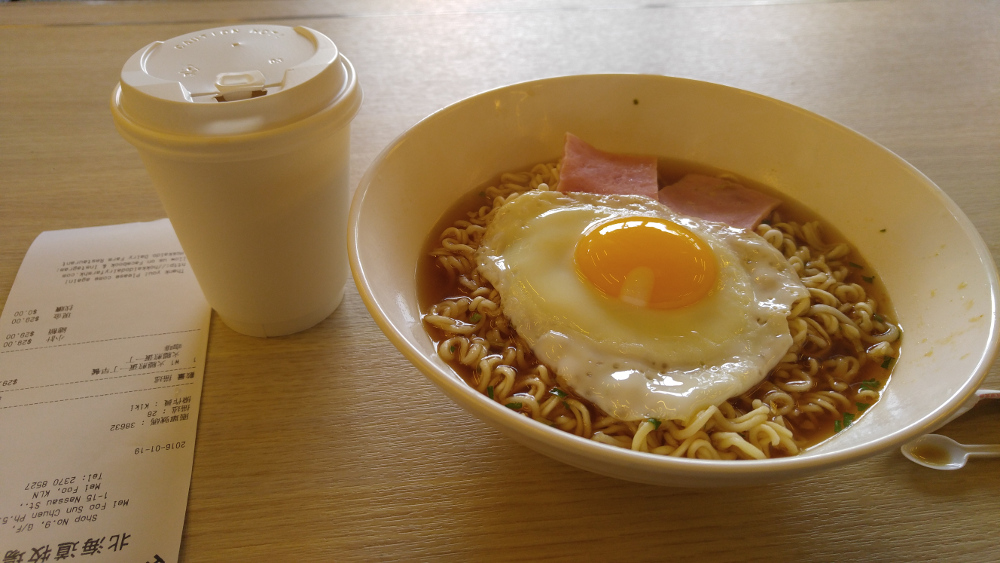 I grew up in Hong Kong. The food in Hong Kong has implanted in my memory. I like them. Especially, I like the Hong Kong Style breakfast. When I back to Hong Kong, I must have one every morning. I was in Hong Kong at the early of this year; I tried a new restaurant in Mei Foo, that is Hokkaido Dairy Farm Restaurant.  In Mei Foo, although there are more choices of restaurants than ten years ago, the most of the restaurants in there are Yum Cha style which is not my cup of tea.  Thus, when I found this Hokkaido Dairy Farm Restaurant, I was very very happy. This restaurant emphasizes all milk used in this restaurant are from Hokkaido Japan.  I tried ham and egg with instance noodles. That is very very tasty. The egg is cooked at the exact right level. It looks like a sun. Moreover, I tried their coffee. That is very good. The taste is very rich. 
Address:
Shop 09,
Ground Level,
1-15 Nassau Street,
Mei Foo Sun Chuen
Kowloon
Hong Kong
Details

Category: Latest News
Hits: 10002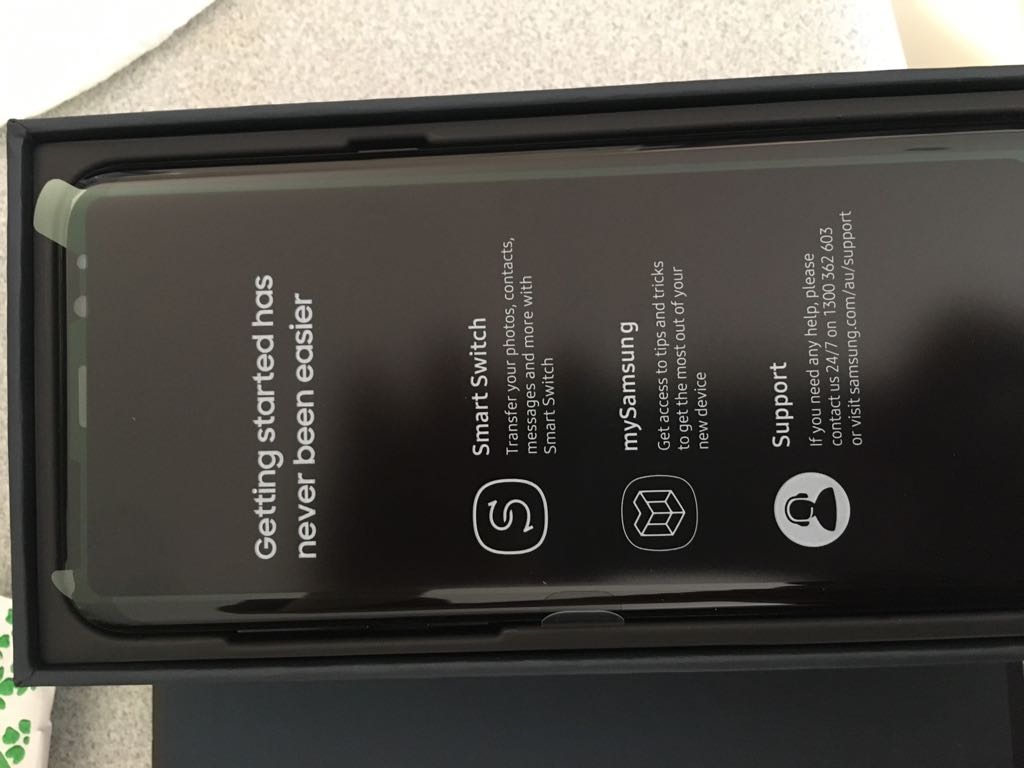 I was about to finish an app. I did a baseline test, so I used a Samsung s3. My new phone is samsung s8.  Suddenly, Samsung s3 is so slow comparing with Samsung s3. Of course, that is a number of generations old. I just realized there are a number of improvements during these few years. Nowadays, my phone is much faster and a better screen!
Details

Category: Latest News
Hits: 10100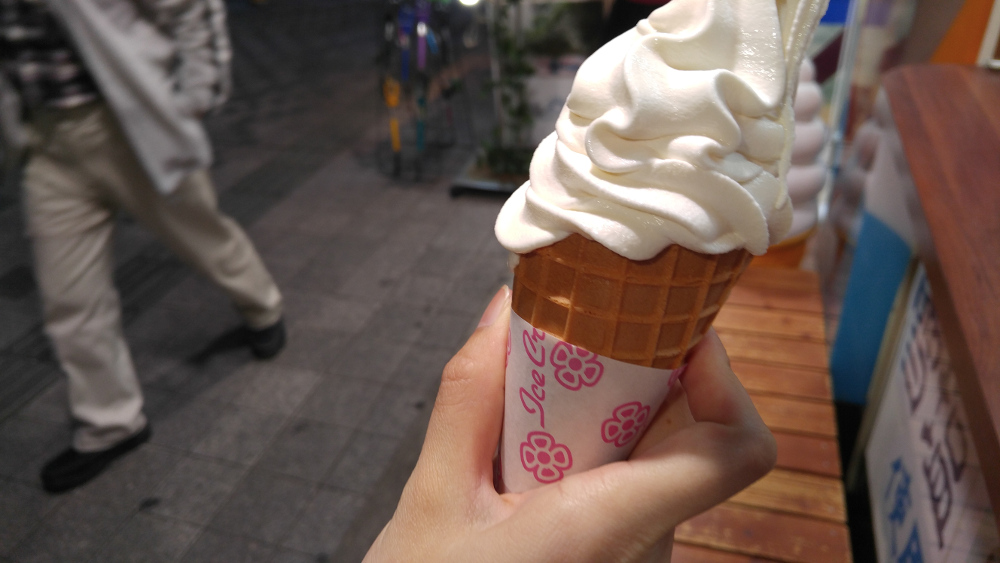 Ice cream should be sweet! There should be plenty of sugar. But Okinawa has a unique of Ice cream. Its selling point is added salt. This is a salty ice cream.  That is because Okinawa is formed a set of islands. You can imagine there are a plenty of ocean, therefore a lot of sea water.  Many Many years ago, Okinawa people evaporated sea water to make salt. That become the great goods from Okinawa. That is the reason, a lot of shops make Ice cream with their ocean salt! 
I bought a cup of ice cream from a store in Kokusai Dori Street. I like that. Although ice cream added sea salt, I still tasted that is sweet, just less sweet. That was amusing, sweet is mixed with salty.  That is so unique. So you must try it if you visit Okinawa.
Details

Category: Latest News
Hits: 11252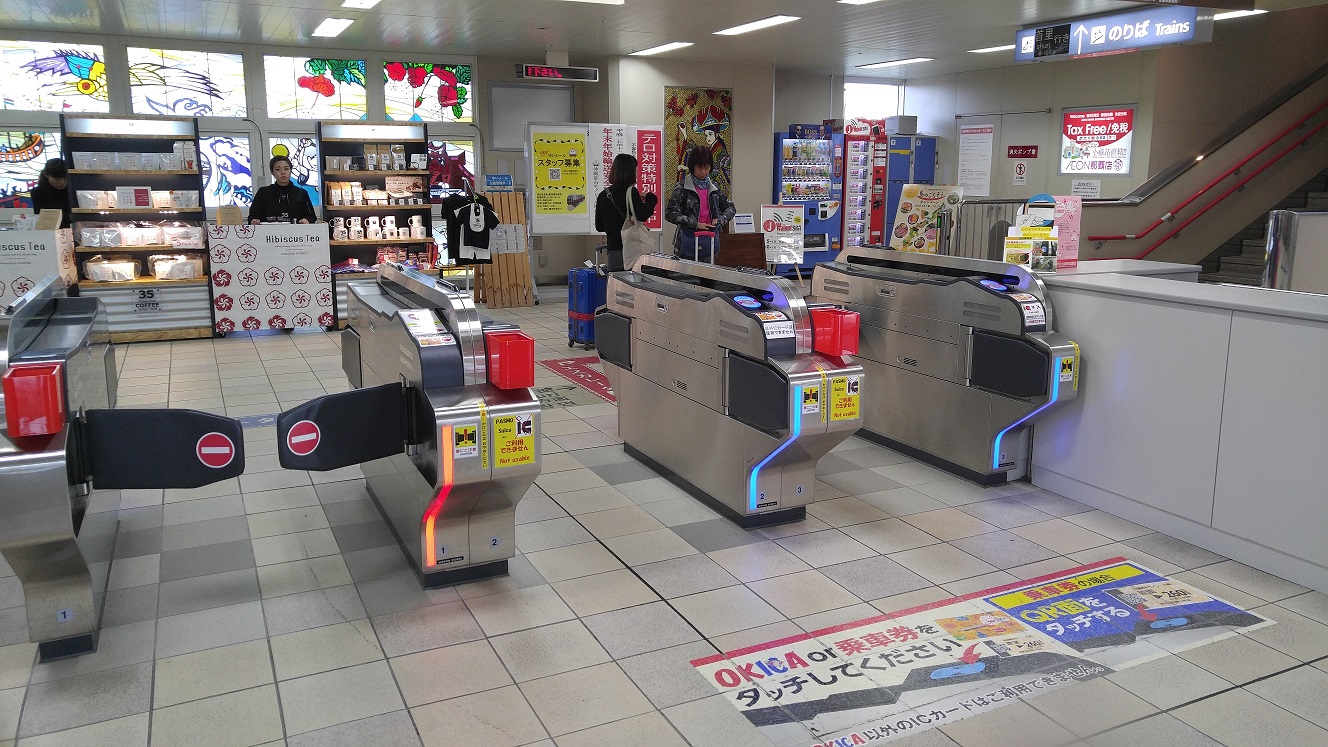 Naha Airport is not the major airport in Japan. However, that is not too hard to travel to CBD from Naha Airport. 
Last year, one of the hotels we stayed in Naha is in the CBD. That was the hotel we stayed after we landed in Naha. There were some ways to choose for traveling to CBD. We could choose from by bus, taxi or Monorail. 
Finally, we chose Monorail. Firstly, Monorail sounds cool. Secondly, the frequency of service is not bad, about 7.5 – 15-minute intervals. Thirdly,  there are multi-days pass available, 1 day -600 Yens, 2 Day-1000Yens and 3 day - 1400 Yen. We traveled to Kenchō-mae for shopping later in that day. So,  I bought a two-day pass.
Thus, if you will spend some days in Naha, I recommended you should buy a multi-days pass. Monorail can access the shopping malls in Makishi and Shuri Castle.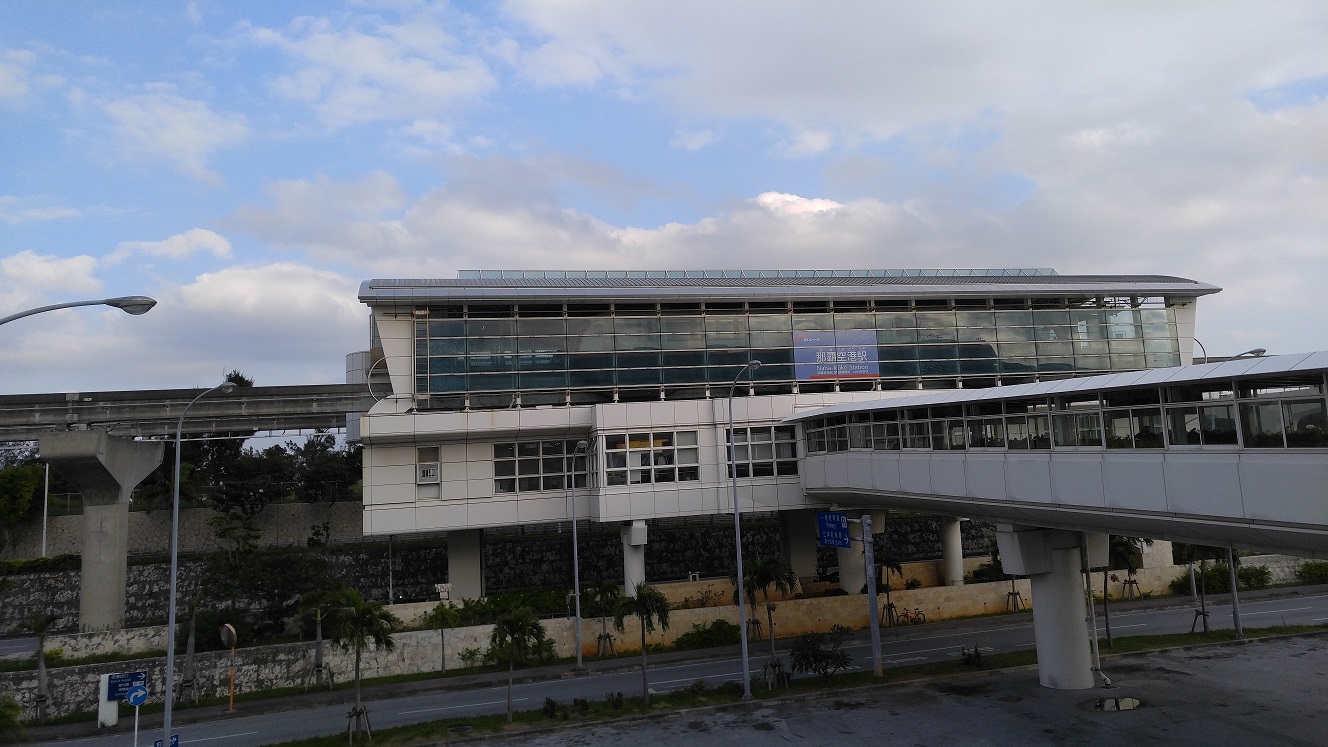 Details

Category: Latest News
Hits: 9087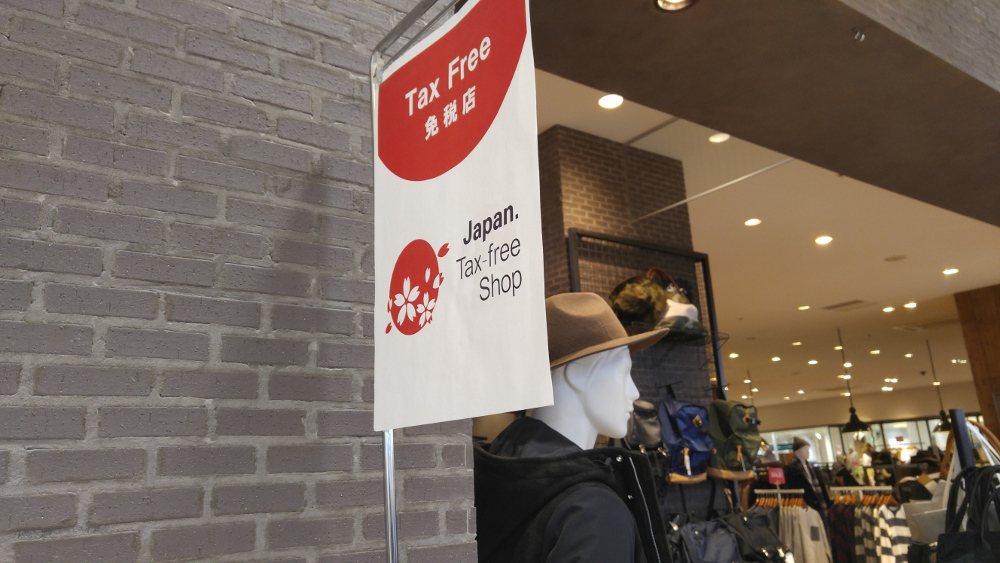 In Japan, there are 8% Sales Tax. If you buy anythings, you need to pay 8% top of the price tag. But if you are a tourist, you do not need to pay sales tax for any goods you bring back to your home. Remember you any goods you use in Japan. 
If you spend more than 5,000 Yen in a single store with the Tax-Free Logo and within a single day, you won't need to pay tax.  There should be a counter in the store to process the tax return. According to our experience in a Japan Trip early this year, that is simple:
1. We go to the tax return counter; please present the receipts and our passbook. 
2. Then the staff will stick the receipts in our passbook and seal the goods we just bought with a bag. Please do not break the seal before you leave Japan. This is to make sure you won't use it or give it to someone in Japan.  The items are tax-free, because you will bring them oversea.
3. Finally, the staff gave you the refund for tax or process the final payment without tax
4. When you leave Japan, the customs officers will take the receipts of the tax-free items. Moreover, they may check whether the items you bought are still in a sealed bag. So, last times, we put all of those items in our hand-carry. 
That is not hard!
Details

Category: Latest News
Hits: 11947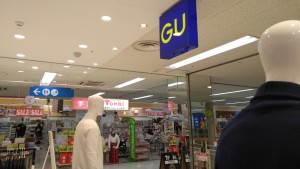 GU is a budget line of UNIQLO which is a favorite casual fashion chain. When I visited Okinawan a year before, GU was one of the must-visit spots for me. 
I like UNIQLO brand a lot. Their clothes are quite high quality and comfortable, but the price tags are quite expensive. I found GU got the similar quality of UNIQLO, but the price is much lower. I visited the Okinawan site got a discounted stocks. I bought a jacket under AUD$50. Moreover, if you go to play store and download the GU app, then you get the member price. Roughly, we can get 10% off on the full-price goods. That is not bad. If I visit Okinawan next times, I will visit there again.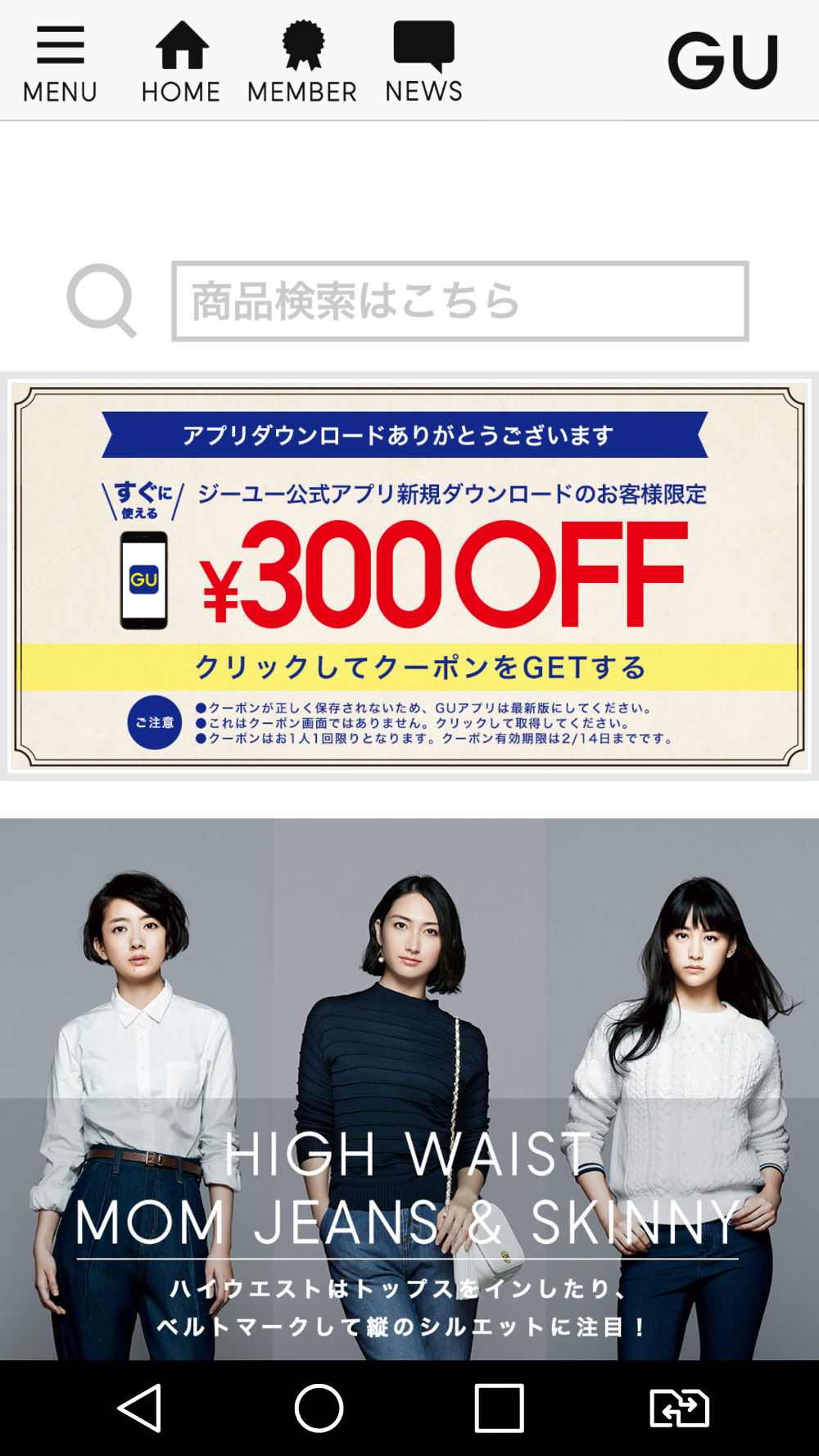 Details

Category: Latest News
Hits: 9658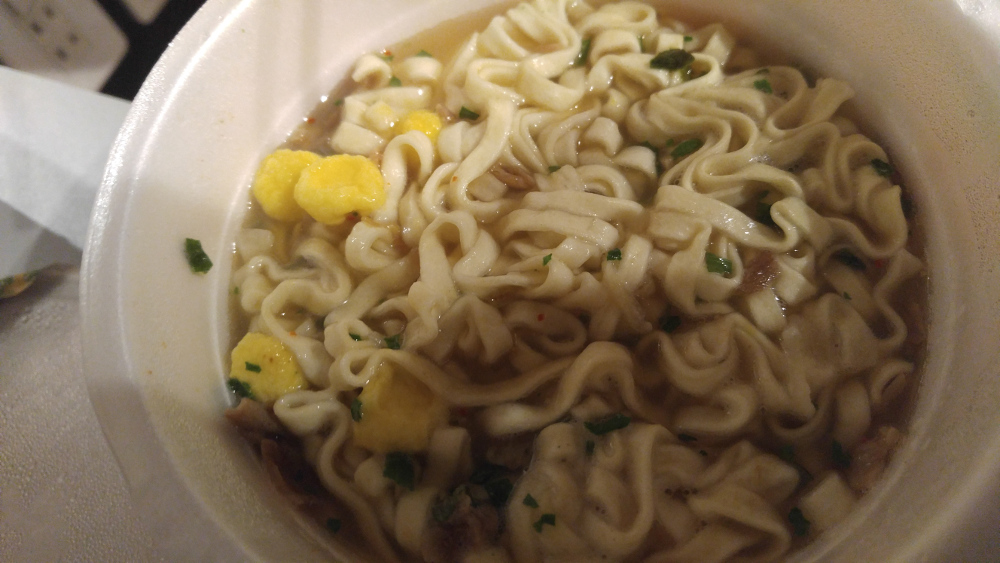 I got a habit I will try their local cup noodle for each place I visited. Last times, when I visited Okinawa, I bought a cup noodle from the AOEN supermarket. It tasted good. The noodle is Okinawa style Ramen, which is very different from Japanese style. That is white and more flatten.  That is similar with I had in restaurants in Okinawa. Moreover, the soup base is clearer, which is not different from Miso. Lastly, there were many local vegetables. That is not bad. I love this cup noodle.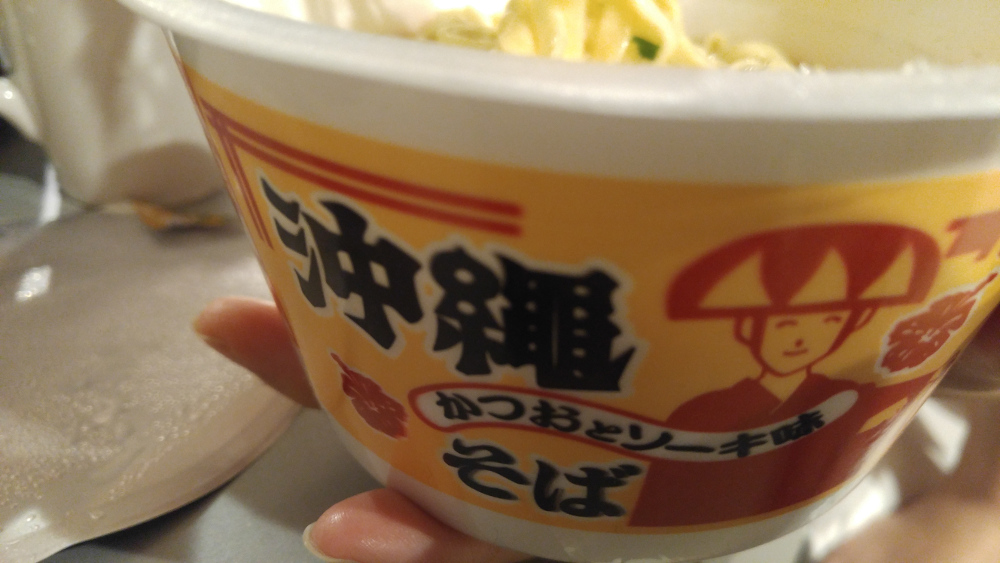 Subcategories